Below are steps for changing wallpaper just for one contact on WhatsApp.
1. First of all, open your WhatsApp chat with one contact you want to change the wallpaper for.
2. Then, click three dots in the top right corner.
3. After that, select Wallpaper.
4. Next, select wallpaper or pictures that you want to use as wallpaper of the contact.
5. And then, click SET WALLPAPER.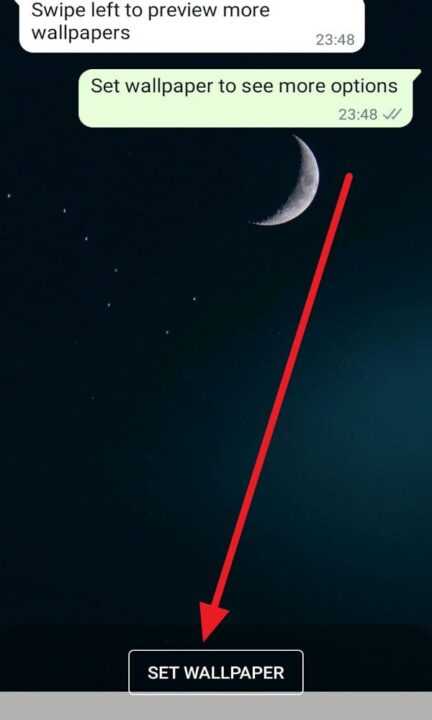 6. Last, select For this chat "name contact" and click OK.