Facebook is a popular social media platform that allows its users to share their daily lives through photos and videos. However, with so much content being shared on the platform, it can be difficult to find specific videos that you're interested in. Here are some steps to help you find videos on Facebook easily on Android:
1. First, open your Facebook app or visit facebook.com and log in to your account.
2. Next, tap on the search icon located in the top right corner.
3. Then, enter keywords related to the video you're looking for, such as the name of the person who posted it or the topic of the video. For example, you can search for Funny Videos.
4. After that, tap on the search icon located in the bottom right corner of the screen.
5. Finally, select Videos to see the video you want. You can scroll up or down to find more videos.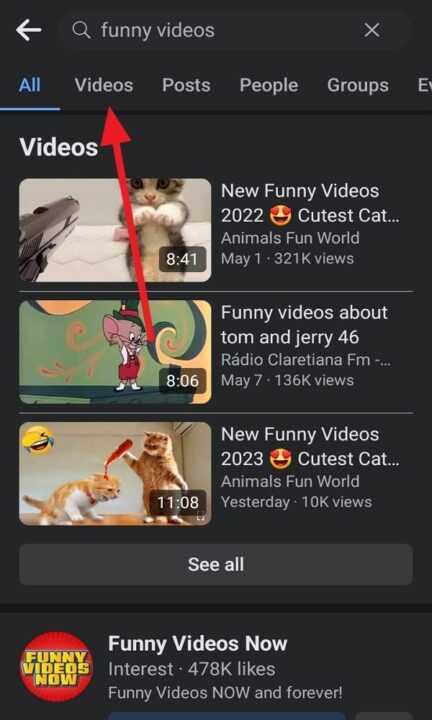 By following these steps, you should be able to find videos on Facebook more easily. Whether you're looking for entertainment or educational videos, Facebook has a vast library of content for you to explore.