Besides used for uploading photos and videos, Facebook also can be used as a search macine. You can search people, group, pages, videos, post, events, etc., by their name or keyword. Facebook will show what you want to search according to the keyword you povide.
Also, on the FB search, you can use a filter to facilitate your search by category. Here I will tell you the steps to filter a search on Facebook on Android.
1. Open the Facebook app and log in to your account.
2. Go to the search bar with tap the search icon on the top right corner.
3. Enter keywords or phrases related to what you're searching for on the search bar.
4. Then, tap icon search on the keyboard.
5. Choose the desired filters, such as Posts, Photos, Videos, People, Groups, Places, etc.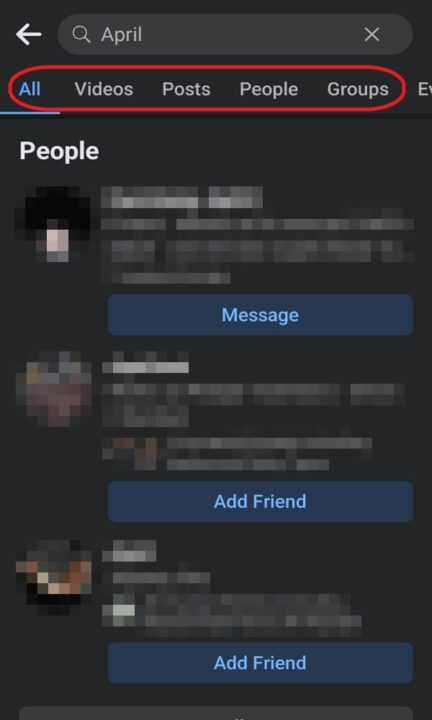 6. For example, if you search for people by their names, you can tap People.
7. Next, tap the filter icon on the search bar side.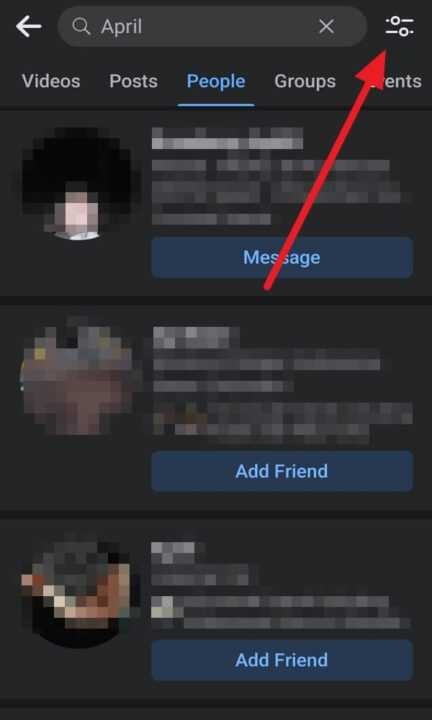 8. You can choose the filter you want, like city, education, work, etc.
9. Last, you can tap SHOW RESULT and your search will show.
I hope these steps can help you to find what you want to search on Facebook. Thank you.